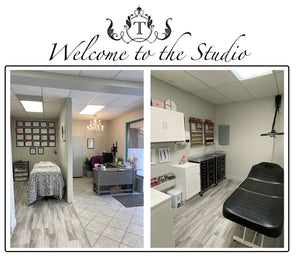 Professional Services & Quality Training
Our mission at Touch of Elegance Studio and Training is to provide friendly and reliable services to our local community, and to offer high quality comprehensive training in lashes, facial waxing and permanent makeup.
Client Testimonials
OMG Melissa did an amazing job!!! I am so in love with my lashes I could cry. I don't trust anyone to cut my hair I only trust one person, well that's how I'm going to be with my lashes from now on, I will only trust Melissa!!

Mia J.
I just recently got my classic lash certification from Melissa. She is absolutely amazing, so knowledgeable, and made me feel so comfortable. She made the course fun and didn't stress me out at all.


Brittany F.
Melissa just did my lashes for the first time, and WOW! Service was amazing and the finished product was just as amazing! Will definitely be going back!



Lindsay P.
Melissa is so easy to talk with and is so good at making you feel super comfortable! Absolutely amazing make up services!



Brittany A.
Melissa is absolutely amazing ❤️ ❤️ I will never go to anyone else for my lash needs 😻 😻

Kourtney W.
Melissa is the best! Happy with my training from her and am successfully running my business now ❤️

Taysha B.
I took the Classic Refresher course, as well as my volume lash course with Melissa. She was so kind and friendly, which made it a lot less stressful. She was able to put a great amount of confidence into me. I'm so thankful I took my training wit her 💗

Kelsey T.
I took my Classic and Volume lash training through Melissa and I couldn't be happier with the material I was trained with! The curriculum is very informative and touches every subject there is to know about lashing!I feel confident with the knowledge I walked away with and the continual support I receive from Melissa.

Mandy W.
Melissa is always great to her clients. She goes above and beyond! She did my lashes and they were absolutely beautiful. 10/10 would recommend!

Shaaylan T.
Train with touch of elegance