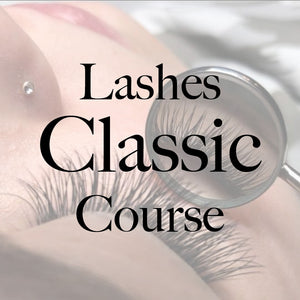 All courses come with a free business workshop program that can be done at home at your own pace, it teaches you how to start and build your new business! All courses taken through Touch Of Elegance Studio and Training receive continual support through the entirety of your lash career.  
I'm in Vernon BC, but I can travel to you. Also, my courses are 1:1 as I believe such an intricate skill deserves my undivided attention so we basically just pick some days that work for both of us and go from there! 4 live model practice with certificate upon completion. 
3 days - 1 day at home and 2 in-person.
Includes kit at $725 value.
Day 1 - The Fundamentals of Lashing
-History of Lash extensions
-Classic VS Volume lashes
-Your role as a Lash Artist
-Hygiene and Safety (Health Canada Standards)
-Lash growth cycle
-Lash extension longevity
-Retention and retention issues
-Forms and Waivers
-Lash extension lengths
-Lash extension curls
-Lash extension diameters
-Eye shapes
-Lash extension styling
-Posture and room set up
-Angles and hand placement
-Pallet set up
-Washing and Taping
-APPLICATION practice (on mannequin head)

Day 2
-Fills
-Removals
-Reactions and Allergies
-Application on models
*Application will be on 2 models, 2-3 hours per model will be required

Day 3
-Review
-Test
* Application will be on 2 models, at 3 hours each 
-Access to "Building your Lash Business" course will be given. This course is quite extensive and needs to be done outside class time.