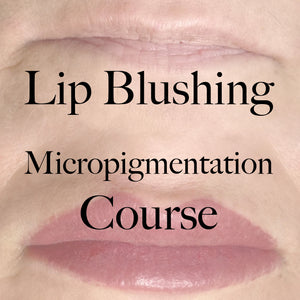 Deposit for Lip Blush micropigmentation course for both microblading and machine shading.
I promise you will be ecstatic with your decision to train through Touch of Elegance Studio and Training as we offer unlimited, continual support throughout the entirety of your permanent makeup career.
- Melissa
Course includes a complete training manual lip blushing training with all the waivers for you to use. A kit worth over $1500 (includes a rotary machine, safety membrane needle cartridges, anesthetic, aftercare creams, sweet OR sultry pigment set by Permablend, and many more procedural items that you will require to complete your appointments) as well as a certificate of achievement.

Learn more about the Lip Blush Micropigmentation Course
The full course price is $4,500