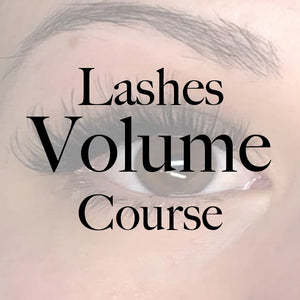 All courses come with a free business workshop program that can be done at home at your own pace, it teaches you how to start and build your new business! All courses taken through Touch Of Elegance Studio and Training receive continual support through the entirety of your lash career.  
I'm in Vernon BC, but I can travel to you. Also, my courses are 1:1 as I believe such an intricate skill deserves my undivided attention so we basically just pick some days that work for both of us and go from there!
Unfortunately, you cannot do your Volume Course without your Classic Course as you need to learn the basics of lashing before getting into advanced lashing.
I highly recommend taking the Combo Course because you receive $600 in savings! 2 live practice models with certificate upon completion  
2 days in person.
Includes kit valued at $525.
Day 1 -
The Fundamentals of 
Volume
- Quick review on eye shapes & 
styling 
effects
- Difference between Classic, Volume & Mega volume
- How much weight can natural lashes hold?
- Bridging the gap from expectation to reality
- American VS Russian Volume
- Pre-made fans, self-made fans, and pre-made self-made fans
APPLICATION 
practice
: Day 1 you will practice the fan making
process, you will also learn how to make and store self-made
You will not have a model on day 1.
- Model
: You will practice your application technique of your
self-made pre-made fans as well as the process of making and
placing.  Your model on day 2 is needed
 for 3 hours